Home Away From Home
Your Guide To Off Campus Housing Near Johns Hopkins
The Academy on Charles is Baltimore's premiere off campus housing near JHU community designed to help students flourish throughout their time in college. Everything we do centers around our residents achieving their goals both academically and socially. That's why we offer apartments with plenty of space for students to call home and access to a plethora of community amenities crafted with students at the forefront. What's more, our walkable community is right across the street from the Johns Hopkins University campus and minutes away from a selection of Baltimore's best eateries, shops, parks, and entertainment venues. Get in touch with us today to schedule a property tour or learn more about how to secure a spot for the upcoming semester.
Custom-Designed Furniture Package
No more hauling heavy furniture and worrying about settling into your new home — every apartment in our community is fully furnished and ready for move-in. For the bedroom, each unit comes with the standard bedroom furniture, including a full-size or twin XL size bed with additional storage underneath, a desk, and a closet. In the living room, there's a couch, coffee table, entertainment unit, and barstools — a perfect place to host guests. There's also a washer and dryer in each unit. Get in touch with us to learn more about the furniture packages we offer.
Location Close To JHU
Our apartments near Johns Hopkins sit right across from campus and in the heart of Baltimore. Students can walk, bike, or drive to class without the headache or hassle of a long commute. Even better, our apartments are just minutes away from some of the best dining, shopping, entertainment, and recreation hotspots, including Potbelly Sandwich Shop, the Charles Street Market, the Baltimore Museum of Art, Druid Hill Park, and much more! Contact us today to schedule a property tour to see our perfect location for yourself or to get help with directions.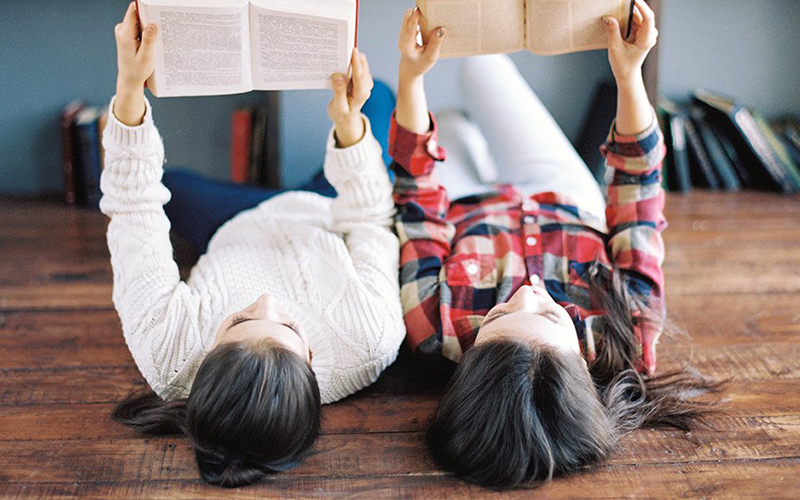 Student-Driven Environment
Every part of our community is built with students in mind. We offer a wide array of on-site community amenities that help promote academic success and foster social connections. Students ready to hit the books can do so privately or with a group in our 24-hour study lounge. If residents need to print out a last-minute assignment, we have a comprehensive business center on-site with 24/7 cloud printing options. We also offer high-speed Internet throughout our property. When it's time to relax, enjoy posh seating and gorgeous views of the Baltimore skyline on the rooftop terrace or work up a sweat in the modern fitness center.
A Secure Community
Resident security is our community's No.1 priority. Each of our apartments by Johns Hopkins comes equipped with secure, electronic locks on the front door for ultimate privacy and comfort. This system prevents key duplication, provides a recorded log of entry, and permits maintenance keys to work only during designated times. Additionally, our entire community has controlled access, meaning only residents and their guests can get in.
Individual Housing Contracts
The Academy offers individual housing contracts to all residents. Individual housing contracts offer peace of mind for students and parents alike; residents are only responsible for their monthly installment payments, not those of their roommates. Our individual housing contracts align with the academic calendar, so students can move into our apartments near JHU Homewood before the start of the fall semester. Contact our office to learn more about our individual housing contracts.
Roommate-Matching Services
Scrambling and searching for a new roommate is a thing of the past. At The Academy, we offer roommate-matching services for floor plans featuring multiple bedrooms. We understand that having compatible roommates is an essential part of a well-balanced and successful college experience. That's why we request that residents complete and submit a comprehensive questionnaire about their lifestyle preferences, hobbies, habits, and other critical information for perfect roommate selection. Contact us today to get started on your questionnaire or learn more about our roommate-matching services.
On-Site Management & Maintenance
Our Baltimore apartments are constructed using the highest-quality materials and outfitted with durable furniture and appliances. Even so, The Academy employs a professional management and maintenance team, so students are never without help if the need arises. Our on-call staff is available 24/7 to answer any services or maintenance calls residents might need. Residents can request assistance either by contacting the office or submitting a request through the resident portal.