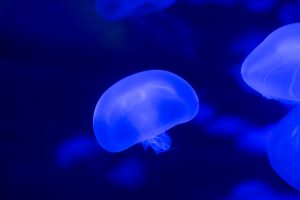 ---
Step Inside The National Aquarium
Just twelve minutes from The Academy on Charles is the largest paid tourist attraction in Maryland.
We're talking about the National Aquarium, and it welcomes more than 1.5 million visitors every year.
The aquarium opened in 1981 and is consistently ranked as one of the top two aquariums in the United States.
Its mission is to inspire conservation of the world's aquatic treasures, and exhibits include:
AUSTRALIA: WILD EXTREMES
Winner of the AZA Exhibit of the Year Award in 2008, Australia: Wild Extremes depicts a typical northern Australia river gorge. It offers an immersive experience, and as visitors walk through the bottom of the gorge, they see 120 animal species including flying foxes, lizards, and freshwater crocodiles.
LIVING SEASHORE
Living Seashore is the aquarium's most interactive exhibit, and it replicates the wondrous beaches and waters of the mid-Atlantic seashore. It received the Association of Zoos and Aquariums Top Honors Award for outstanding design, exhibit innovation, and guest engagement, and highlights include animal touch encounters and learning about the beach's hidden treasures. Visitors can also pledge to help protect coastal habitats and animals.
BLACKTIP REEF
Full of color, light, and movement, this stunning exhibit replicates the Indio-Pacific reefs. According to the aquarium, it takes several visits to this display to learn all of the fascinating facts about the animals that call it home. Notable creatures include blacktip reef sharks, green sea turtles, and zebra sharks.
If you would like to call our apartments in Baltimore, Maryland home, please contact us to schedule a tour. In addition to the National Aquarium, we are also near top shopping and dining destinations.